Halloween at the Monkey Sanctuary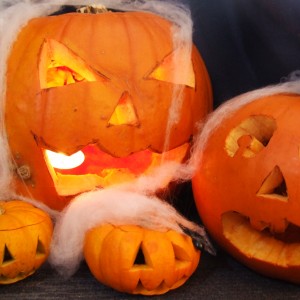 It's all going to get a bit spooky with Halloween games from the 24th – 30th October at the Monkey Sanctuary. Come and get your face painted and take part in our special Halloween treasure hunt in the garden! With pumpkin soup and spooky cakes at the Treetop Cafe, there's loads of spookiness to get tucked into!
There's a lot to do for the whole family who can take a tour of the monkey enclosures and learn about these fascinating animals from the team of expert keepers. The Sanctuary cares for a range of different species of rescued monkeys, giving visitors an intimate insight to a working sanctuary.