Closed for winter – Open again February 2018
The Monkey Sanctuary is now closed for the winter; however we will be opening our doors to the public for February half term from the 10th-18th of February 2018.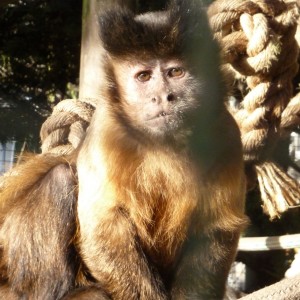 There's a lot to do for the whole family who can take a tour of the monkey enclosures and learn about these fascinating animals from the team of expert carers. The Sanctuary cares for a range of different species of rescued monkeys, giving visitors an intimate insight to a working sanctuary.
Kids love the wild play area where they can learn about the environment around them and let off some steam in the playground. Take a gentle stroll around the beautiful Wildlife Gardens and check out the sea view.
In the meantime why not check out our charity website wildfutures.org and find out about all of the work we do throughout the year.
We hope to see you in 2018!